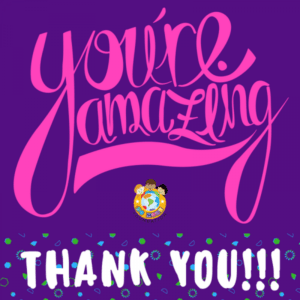 When we started our t-shirt fundraiser, the idea behind it was to get the word out about our organization and our mission. Many of our fans and supporters had inquired about our t-shirts that we wear around town and had expressed how much they would love to have one of their own to help spread the word.
So we thought – why not?
Never did we ever expect the amount of support and number of donations that came through. On both campaigns we not only sold t-shirts, but we also received additional donations raising a total of $462.06! The proceeds from this campaign are going directly to a family is in the midst of a long hospitalization in California. They need assistance with meals, gas for hospital trips and some bills since mom and dad are spending their time at the hospital. Now, that's doing more!
Shirts are scheduled to ship by March 12. If you chose to have them delivered to The Do More Foundation, I will deliver your shirt personally.
You can connect with us online and stay up to date with all that is going on!
Follow us on Facebook!
Follow us on Instagram!
Sign up to receive our blog posts directly to your inbox!
Thank you, from the bottom of our hearts, for continuing to help us in our quest to DO MORE for the many families who need our help!