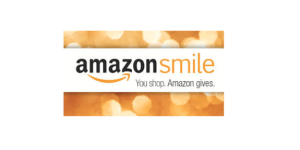 Being a non-profit entails a lot of fundraising. We have found that one of the key elements to fundraising is to make it one of two things (or both!): easy and fun! We have great campaigns currently like the Fundraising House Party, Origami Owl parties, and of course our Sewing Superstars which are great for connecting with others in a fun fundraising way. We also have several huge fundraising events on the horizon! All of that is fun, but did you know that you could be helping DO MORE by raising funds with a simple click?
Amazon Smile is a simple and easy way for all of you Amazon shoppers out there to help raise funds for the Do More Foundation and it's as easy as shopping through smile.amazon.com after selecting the Do More Foundation as your organization of choice. When you enter smile.amazon.com into your browser, it will take you to a page to search for your favorite charity. Simply search for the Do More Foundation, select us, and shop like usual. Anytime after that when you go to Amazon, don't forget to use smile.amazon.com and a portion of your purchase will be matched by Amazon and donated to helping us DO MORE.
Thanks for everything that you do to help make it possible for us to help others. We couldn't do it without you.